I have never been a very organized blogger. I mean, I keep a running list on my phone of things to blog about, and reviews that need to be done, but there is not really much rhyme or reason to my method.
Because of joining up with Mosaic Reviews, I have a land of new opportunity in front of me. This opportunity requires that I be a bit more organized in my blogging. What would the best tool for this be? To find a blogging planner that would help me to achieve the needed organization. I was directed to several sources for planners, and I chose
Mama Jenn's 2013 Blogging Planner
.
Why did I chose this particular planner? Well, first off, it was pretty. Additionally, it appeared to be very thorough (and it is). But really, it is all of the different pages and features that I loved. Did I also mention that it is free? FREE!!!
This planner has so many features for each month:
(each month has a different colored daisy)
~Blog Calendar
~Blog Planning Page
~Giveaway/Review Page
~Monthly Blog Post Notes
The Planner also has these bonus pages:
~Year at a Glance Calendar
~Monthly Blog Statistics Tracker
~Future Blog Post Ideas
~Notes
This is a shot of one of the monthly calender pages that I had used.
For me, the monthly calendar pages were the most helpful. It gave me the "big picture" so that I could develop a more cohesive theme.
This is a shot of one month's worth of pages.
If you print her planner as it is, you get one of each of these pages. For me, from now on, I will print multiple pages for my "Blog Post Notes" (which she also suggests doing on her page). This could be the same for giveaways/reviews, but I don't do that many, so one is enough for me at this time.
Here is a shot of a couple of the bonus pages.
One with future blog post ideas, and the blog statistics page.
The "Future Blog Post Ideas" page is another I would print more of, because this list could end up really REALLY long.
Because I am a member of a review team, the blog statistics tracking is a must for me, so this page will be especially handy. However, even if I weren't, I think it is an excellent tool to gauge the reach of your blog.
This planner has ended up fitting all of my needs as a blogger. One Mama Jenn's
page
, she talks about binding this planner. I did not bind it, and this works best for me so I can spread the pages out and cross reference. I keep them in a dedicated "blog" folder though, and that fits my needs perfectly.
If you would like to get a copy of this planner for your own, head on over to
Mama Jenn's blog
and grab one, for free.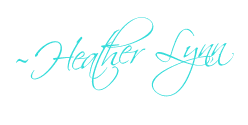 I completed this review as a member of the Mosaics Review Team. I was not compensated in any way for this review, and all of the opinions are my unbiased opinions of this planner. To read more reviews on other planners, please click on the Mosaics emblem below.