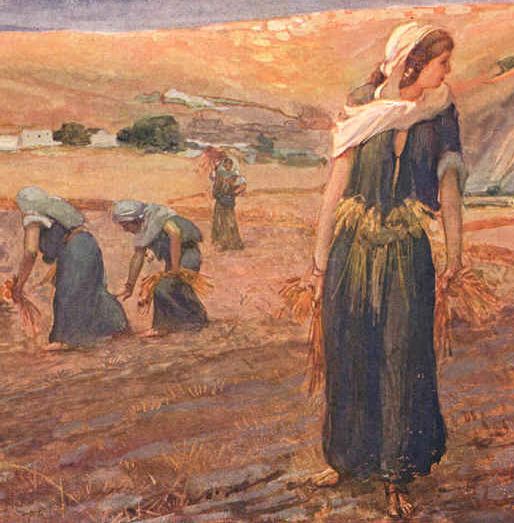 The other day as I began my morning Bible reading, I opened up at the start of Ruth. Confession time here. I have never read the Bible in it's entirety. Yes, it is on my "goal" list and I am planning to embark on the next "Read your Bible in 90 days challenge". Anyhow, I had never heard much about Ruth, but I decided to read the book of Ruth that morning. I was (and am) astonished at the level of sacrifice and commitment that Ruth had to Naomi. Her trust in the Lord. I thought, how can we live to be more like her?
This morning as I was chasing squirrels through blogs (that is what I call it when I link from one blog to another to another to another) I found this blog:
Living the Ruth Life in an Eve World.
This looks like a great little "study" to do.
Also, I found
this
blog, and I found it beautiful and definitely though provoking. I guess that is why she has named her blog
"Thoughtful Spot"
. I enjoy this one so much, not only did I subscribe (because I cannot find a button to follow), but I also added it to my top of page bookmarks in case the subscribe doesn't come through for me. I do not want to miss any of this.
I love the insight of others into the word of God. I like being challenged to think more thoroughly, to dig digger, to seek that discernment that God wants for us to have. As a matter of fact, as I was reading Proverbs 2 this morning, the following really stuck with me in relation to what I am speaking (eer, typing) of today.
1My son, if thou wilt receive my words, and hide my commandments with thee;

2So that thou incline thine ear unto wisdom, and apply thine heart to understanding;

3Yea, if thou criest after knowledge, and liftest up thy voice for understanding;

4If thou seekest her as silver, and searchest for her as for hid treasures;

5Then shalt thou understand the fear of the LORD, and find the knowledge of God.