I am joining up on a Friday Blog Meme, "Friday Favorite Things". I will use this time to go over 5 fantistic things in my life right now...be they large or small.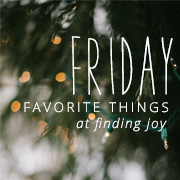 ~1
This week was hubby's 39th birthday.
He is kind of bummed about it, but it's alright...
We love him anyhow.
He is such a blessing to us,
even when he is grouchy.
I'd be grouchy too if I worked 90+ hours a week
and my blood sugar wouldn't stabilize.
~2
We went to the pumpkin patch, and had a great time.
Kristi & Tab met us up there.
It's great having true friends here.
We sure are going to miss them when we move!
This here is Tab...
That silver car got in my shot...
shame on them
~3
We are finally back on track for homeschooling
After over a month of not doing much because of my surgery
~4
I was accepted into the University of Alabama in the Spring
However, they did not admit me to distance learning
It made a LOT of confusion for both of us.
This week, we got it all straightened out,
FINALLY!
So, I am all set to start in the spring..
YES!
~5
My Tuck is finally at a happy spot...
He has leveled out
God has worked things out in an amazing way!
I cannot express how much of a load this takes off of my shoulders.
It hurts horribly when your child hurts
and feels lost
and alone
and you can't help them.
He is happy, he is fulfilled, and he is in a good place.